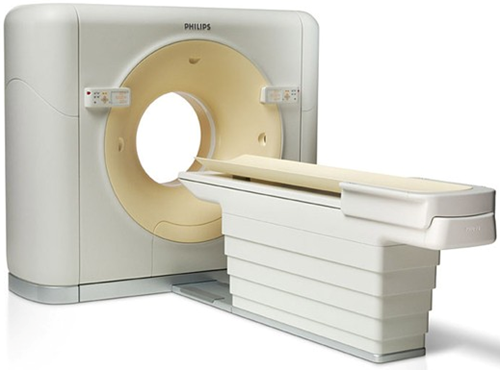 The Philips Brilliance 16 Slice CT is workhorse of the Brilliance CT family. Standard fast scan times to improve productivity, optimized workflow from acquisition to final report, increased patient comfort with faster scans and precise positioning of patients. Additional options can require the use of an extended processing workstation. With the EBW workstation the Brilliance 16 slice offers accurate 3D visualization, advanced dose-reduction technologies (iDose) for low dose exams without compromising the diagnostic information contained in the images.
Features of the Philips Brilliance 16 slice include: MRC X-ray tube that reduces waiting between sequences, MPR, 3D volume software, and expanded portal capabilities.
Clinical Imaging Systems offers turnkey installation on all equipment we sell. Systems come fully tested with optional reconditioning or refurbishing.
CIS provides a variety of warranty and service options to fit any budget and as an approved vendor of leading medical equipment finance companies CIS can provide you with flexible financing options.
Site planning is included with all turnkey installations and CIS can help manage and provide suite remodels and build-outs.
Contact us today for a quotation on your imaging equipment needs.